coupon
View our current special
TAOS COUPON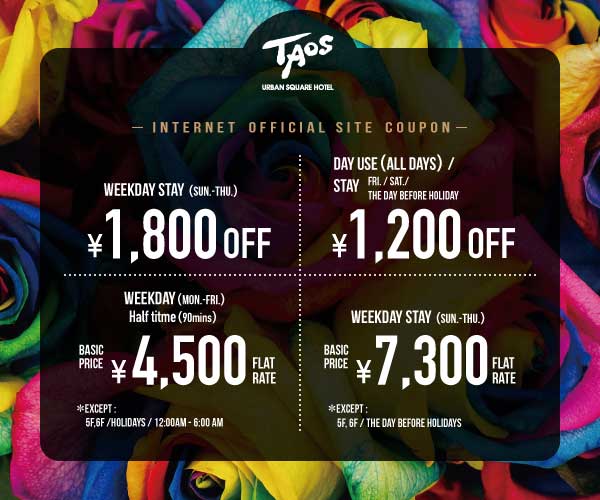 Expiration date:the end of
2023.12
Coupon ID :XMD94877
*Please note that the detail of coupon and the expiration date.
*Please give the front desk this coupon or coupon code immediately.
*Offer can not be combined with other coupons or discount of the members card.
YAGOTO NO MORI COUPON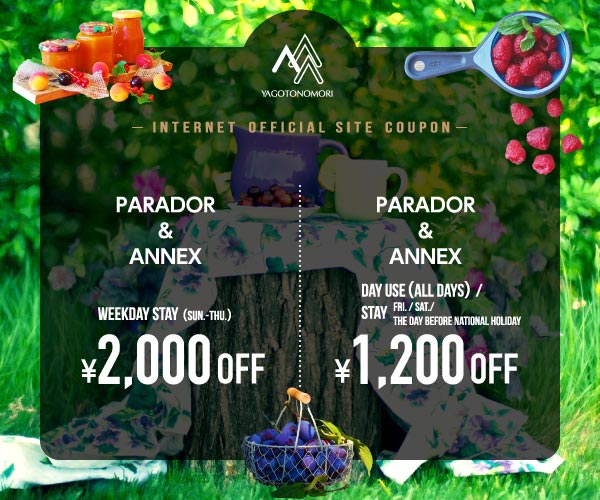 Expiration date:the end of
2023.12
※ The above coupons can be used at YAGOTO NO MORI HOTEL at sister stores.Please visit the official YAGOTO NO MORI HOTEL website for further information.